Atealier
Packaging design
2020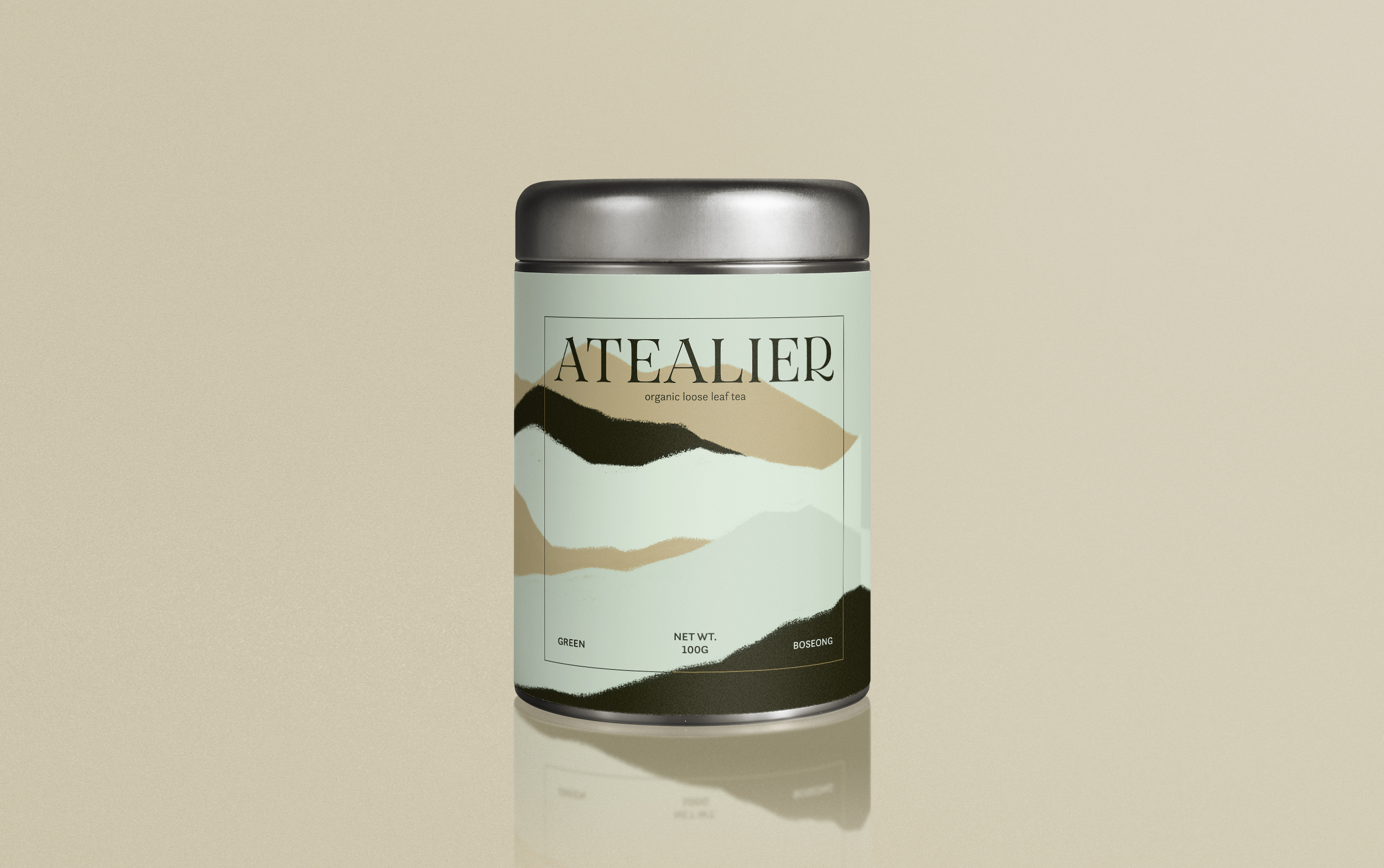 Atealier is an organic loose leaf tea brand created with sculptors and the studio practice in mind.

Recognizing the importance of routine to the studio practice, Atelier is focused on how rituals ground us and become a source of small wonders.

The illustrations depict landscapes in South Korea, where the tea is harvested. Sculptors and ceramicists love to work with local clays and we wanted to bring images of the land where the tea came from. The colors are taken from the earth and the grey-green of celadon.